We are a part of your community.
Below is a list of events, activities and seminars that we are involved in.
May 2018 Events
Memorial Day Youth Essay Contest: "The true meaning of Memorial Day"
May 28, 2018
This year is the first year of holding our essay contest, which was open to all Cheverus High School students. The purpose of this contest is to inspire the youth in our community to mindfully consider the true meaning of this special day. Cash prizes are awarded to three winners of the contest and are recognized at our Annual Memorial Day Mass.

The winners of the 2017 Memorial Day Youth Essay Contest are Rachael Haskell, Nick Galeucia, and Nick Hase. We want to thank all of the participants for their essay entries and are looking forward to next year's contest.

Please take a moment to read the winning essays below.
Memorial Day Mass: "Home of the Free because of the Brave"
May 28, 2018
Our Annual Memorial Day Mass is held, weather permitting, in the St. Dominic/ Armed Forces section of New Calvary Cemetery in South Portland on Memorial Day at 9 AM. During this special Mass, we honor the Veterans and military members of the Greater Portland community and pay tribute to their courage and sacrifices.
This family-friendly event is designed to show dedication and appreciation to the men and women who have served and continue to serve our country. The Annual Memorial Day Mass is made possible by the support of the Parishes of Cluster 22, Calvary Cemetery, and our Funeral Home.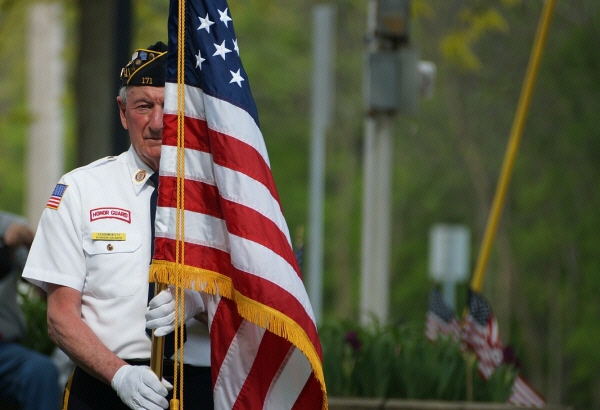 July 2018 Events
First Responders' Annual Appreciation Cookout: "Honor, Courage, Sacrifice"
Jul 25, 2018
We can never truly repay the men and women who so selflessly give themselves day after day to protect our communities. We began this cookout to show our deep appreciation to the First Responders in the Great Portland community and to get the know those who keep our communities safe.
December 2018 Events
Annual Candlelight Service of Remembrance: "Our Loved Ones are Always with Us"
Dec 16, 2018
Holidays force us to realize how much our lives have been changed by the loss of our loved one. We began this service in 2000 because, particularly in the first year, many bereaved are left with having to develop new holiday rituals and traditions. The first step in coping with grief at the holidays is to make specific plans to obtain the support that you need. We at Conroy-Tully Walker Funeral Homes are here to support you. The Candlelight Service is a beautiful and moving event designed to bring the community together to remember those we've lost. The lighting of candles in remembrance of loved ones is an impactful, visual ceremony. Our desire is to provide comfort, hope, and healing to all who attend.